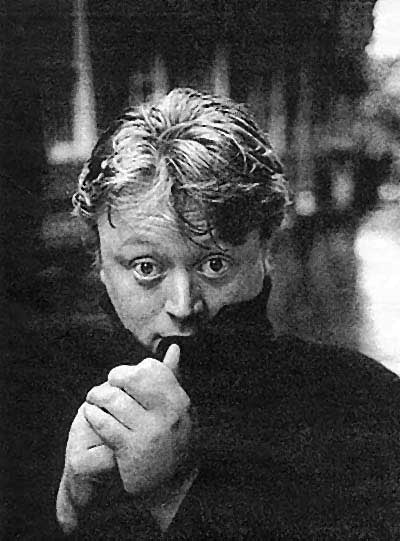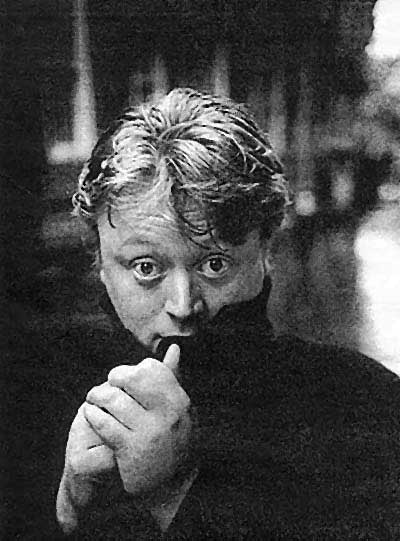 On November 18th, 2016, the www.brittleheaven.com website published its latest post, which signaled to its large audience of users the important event of the first screening of the film "Walking in the opposite Direction" scheduled in Amsterdam the following day (19.11.2016, Melkweg Theatre, IDFA).
The date of 19 November has perhaps marked the end of a long history and the beginning of a new chapter for the community linked to Adrian Borland & The Sound: since that moment, in fact, the site created in Holland in 1998 and always taken care of by friend Rients Bootsma showed a setback, we hope not final. We know that the importance of this website for all of us has been fundamental.
Thanks to the incredible amount of documentation collected, preserved and displayed with so much passion, meticulousness and precision, the story of the Sound has remained alive. For years the website has been the only reliable information center on the band and its members.
But everything changes, and the world goes fast. With the resonance obtained from the film and with the contemporary publication of the book "Adrian Borland & The Sound. Meaning of a Distant Victory ", introduced in Amsterdam that same evening, after the screening, Adrian began to relive, to rediscover the attention of old admirers who had lost their tracks and to conquer new ones.
The Rients Bootsma's website has recorded about six million visits since its opening in 1998, and stopped at the dawn of a new era, when facebook and social networks have seen an incredible dynamism and a growth of so many communities gathered around the Sounds and the memory of the great Adrian.
Today there are many pages and groups that on Facebook, every day, see the fans coexist allowing them to exchange in real time, in an interactive way, a lot of informations. The sharing is total, the music of the Sound is now exchanged without limits among the fans and bounces uncontrollably on various platforms where it is diffused. Rarities, unpublished songs, demos, audio tracks of forgotten or lost concerts, amateur videos and of course, photographs, memorabilia, vintage press came to light.
Everything changes, and in the meantime many other things have happened.
On April 7th, 2017, our dear Robert Borland was missing, a great missing for us after had had the honor of supporting in his dream of making a book and a documentary film about his beloved son.
On December 6, 2017 at the Cavern Pub in London in Raynes Park the first important meeting-tribute was held, organized by Audrey and Robert Eade in memory of Adrian.
The film's screenings by Jean-Paul Van Mierlo and Marc Waltman increased everywhere in Europe, hand in hand with the book presentations by Giuseppe Basile and Marcello Nitti in Italian land.
The first great professional cover band of The Sound was born, called In2TheSound, with Mike Dudley on drums, Carlo Van Putten singing and instrumentalists of The Convent, which bring back the music of Borland & Co. on the big international stages. And while the band is back on the road, a new  organizational will of enthusiasts and insiders for the realization of events is increasing (such as that of 28 April 2018 in Osterholz-Scharmbeck, near Bremen in Germany, one of the first events – meeting with film screening and subsequent concert).
We have had, at last, also new reprints, with unpublished works, on vinyl and CD ('Beatutiful Ammunition'  in 2017, and 'Lovefield' in 2019), cured by Jean-Paul Van Mierlo's production.
On 26 April 2019 last, a new splendid meeting-tribute was held at Cavern in London exactly twenty years after Adrian's death. Important musicians and great friends close to the Artist have performed on stage, in a splendid alternation of sounds and emotions: everybody have given birth to a happy and moving evening, in a guest of great intimacy. Lovely people. A beautiful night, unforgettable for us.
It's a new phase in history that has begun, another story: also this to tell, to document, to preserve with care, as the friend Rients Bootsma did, until 2016.
We think that social networks and platforms are an instruments of extraordinary power, but it are weak in one respect: it do not accept orderly, secure, stable, reliable archiving. News and documentation about time are lost, it disappear. And we of Geophonìe, who are documentary makers, do not like our beauties and our values to be dispersed in the indistinct and chaotic magma of a web that absorbs everything and over time nullifies everything, giving regards and place so much ballast, often without worth.
We have therefore decided to continue the work of Rients Bootsma and its important website, re-starting from where Rients stopped, and documenting the present, to share it with this community of musicians, friends and enthusiasts who from the Cavern Club of London to Facebook still finds himself, physically or virtually, to share the great musical art of these heroes of ours.
It's a great passion that is now within us, represents us, accompanies us. It's a secret world (not even very secret), all of our own, which we always cultivate, despite the many commitments, duties and pains of our personal and inner lives, and which therefore it's right to continue to support. No one can escapes from himself.
With the hope of being able to lead this new adventure with the same patience and tenacity of the friend Rients Bootsma, we hope that the support needed to continue the work done by Rients in all these years will come from the largest possible number of friends and enthusiasts. We'll try to share all your useful contributions, news, informations and materials that we will always have the honor to publish, store and keep freely available to our Community, with your help.
"Community Call".  A Hug.
For any info and publications, please write geophonie@gmail.com
Giuseppe Basile & Marcello Nitti